Work With Us
Being informed is the key to a smooth and successful home purchase. We want to arm you with the knowledge to make the best decisions and save you valuable time, money, and stress. A brief phone conversation with us may be life-changing. Whether you are looking to purchase a home for you and your family to live in, or if you're looking for an investment property, contact us.
We Buy Homes in Any Condition:
NorCal Homes and Development is your one-stop shop for modern real estate solutions. With the view to becoming a market leader, we aim not just to facilitate home sellers, but to enhance the community. We buy homes in any condition, offering a competitive price, regardless of the size and condition of your home. Have an asking price in mind? Let us know and we will try to offer you a suitable amount, helping you get your home off your hands.
Recent Blog Posts
Posted by Joshua Hastings // March 26, 2020
As we near the end of the first quarter (Q1) of 2020, we can't help but notice this year has shown the entire country some unique challenges. The Corona Virus has demanded attention on a global stage and has many people wondering what's to come. Aside from social distancing, gloves and masks, a good portion […]
more >>
Posted by Joshua Hastings // February 19, 2020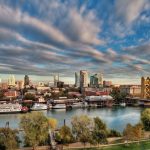 DID YOU KNOW – The Sacramento Market is projected to increase by 4.26% in 2020 and 30.5% over the next 5 years! Sacramento has emerged as one of the top real estate markets in California. The city's central location gives it versatile appeal. Buying and selling Real Estate is Sacramento has never been easier. Whether […]
more >>
Posted by Taylor DeBerry // January 30, 2020
Recently, Lyon Realty featured our very own Swanston Drive on the cover of their "Lyon Local: Your Guide to Living in the Sacramento Area". Check it out below 🙂 New Construction in Sacramento The greater Sacramento area is known for its wide variety of existing housing options, from charming high-water bungalows to sleek mid-century […]
more >>
Testimonials
"Working with Josh was a lifesaving experience for me. Not only was he FAST, EXPERIENCED, FAIR, and PROFESSIONAL, but also COMPASSIONATE. He gave me a fair price for my parents' home that I was left to sell and carry out their last wishes. In an already difficult situation, he came in and helped me take care of the last bit of business for my family. I am so happy I found him and I would recommend him again!"

Theresa - Seller
Orangevale, CA

"Hands down . . . the best home and development team I have ever worked with! Josh and Christy are incredibly talented and knowledgeable about the industry. They are keenly aware of neighborhood nuances and create projects that are in keeping with the architecture, history and style of the area, which resonates with both buyers and longtime residents. All of this results in quick, streamline and efficient sales with high ROIs.

Pettit G. – Realtor  
Sacramento, CA
Find Us On Facebook